WIPR and Brandstock Webinar: saving money immediately on your IPRs: auditing your trademark portfolio
Live online October 26 – 11am EST / 4pm BST
Accessible afterwards on demand
With the year approaching its end, many IP departments will be looking at how best to rationalise their work for 2018.
This webinar explores how to ensure your trademark portfolio is in the best-possible shape using a two part verification and audit process to save you time and money on your IP rights, as well as analyzing your current and planned costs and guiding your filing strategy in the new year.

This webinar will be presented by: 
 Ms. Alessia Parassina (Lawyer, Brandstock)
She has been working for more than 10 years in well known law firms specialized in trademarks and copyright matters, counterfeiting and TM portfolio audits.
In 2013 she became part of the Brandstock Group as one of the lawyers responsible for large International brands.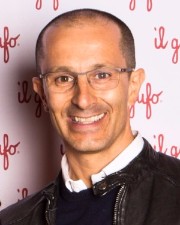 Guido Chiavelli (CEO of Il Gufo)
Guido Chiavelli is a second generation entrepreneur. He joined the company in 1997 first in the the IT and logistics section of the company, then managing worldwide distribution through a network of agents, importers, franchised partners and direct retailing.
Today he leads the luxury childrenswear company with his younger sister Alessandra, in charge of 150 employees.