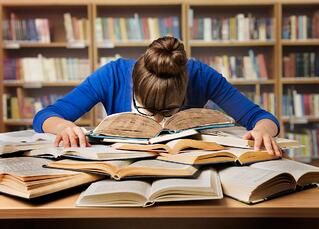 Many companies initially think to conduct trademark searches in-house, surmising that the process will not be unduly challenging and will save them the money from hiring external experts.
This method can be particularly beneficial to smaller companies with limited trademark reach – companies, perhaps who only have a small intellectual property portfolio and registered in one locality of the same territory. For companies in this circumstance, choosing to conduct your trademark searches in-house will probably prove beneficial.
As these searches are unlikely to be particularly in-depth or challenging, the risks that they will be conducted improperly are reduced. However, it is important to bear in mind that, even when these searches are comparatively simple, there still remains room for error.
When conducting a trademark search in-house, therefore, it is important to consider which database best suits your needs. Many national IP offices have their own online databases, easily discoverable online, in which these searches can be conducted. For the majority of businesses, this is the first port of call when conducting an in-house trademark search.
The benefit of using these national databases largely comes in the form of a cost saving – as these services are free of charge. The drawbacks, however, are that these databases will only return results within select territories, and only registered trademarks.
There are some additional IP office databases, such as that provided by WIPO, for searching marks which are registered in multiple territories, however this additional dimension to the search can often complicate it further.
Searches on these online databases can be conducted via name or keyword, or sometimes by trademark number, image or owner. If choosing to conduct these trademark searches yourself, it is important to remain aware of linguistic, phonetic and national variations on spelling of any search terms, as these may affect the outcome.
As previously mentioned, however, these national databases will only return select results – namely, those trademarks registered within the relevant territory matching the express search criteria. Often, such searches are not enough, and many potentially significant competing marks will slip through the net using these national databases.
In addition to these national databases, other commercial databases can be found online, however these are not all free of charge. Databases such as CompuMark will be able to provide you with an availability report for your proposed trademark, as well as offering basic searching services in line with national databases.
Acting as a halfway house between national database searches and hiring external service providers, these commercial databases are able to provide more comprehensive results than the free services provided by national databases, however, they are similarly dependent upon the search terms used.
Some businesses, therefore, prefer to hire external service providers to conduct their trademark searches, as searches can be onerous tasks and may divert the attention of your in-house team away from their other responsibilities. In addition, many businesses seek comfort in the peace of mind that accompanies the outsourcing of these searches to independent experts.